Wagering on the English Premier League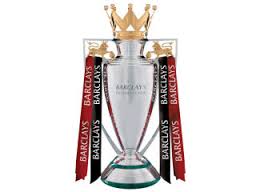 Wagering on soccer is becoming more and more popular each season. US friendly sportsbooks, having realized this now offer lines on plenty of soccer games, covering most leagues in the world. You can wager on just about any league including the Spanish La Liga, the German Bundesliga and, the French Ligue, Argentine, Mexican, MLS and in fact just about anything going. The most popular league to bet on is however the English Premier League and this is simply because it's the most televised, the most watched and the most competitive. It's a long season too making it perfect for sports wagering running from August right through until May the following year. The league is made up of 20 teams who all play each other twice in a season, once at home, once away making a total of 38 games each. Games usually take place on Saturdays and Sundays with the few mid-week games depending on fixture backlogs and cup competitions. With many sports bars in the US now showing live games it's no wonder that Premier League wagering is on the up, as there's always a good time to be had watching the game over a few beers in the bar, and what's more, now with some books offering mobile wagering you can even see what game is coming on before you place your bets! Pefect. BetOWI is a book that has a great EPL offering and also a mobile site covering both bases for you.
How to bet on the EPL
There's a few basics you need to know before wagering on the EPL. Unlike most US sports there is no spread it's all about the odds, or the moneyline and there are 3 possible outcomes to each game played....home win, draw, or away win and lines will be offered on each. One little tip here is, don't be scared to back the draw as again unlike US sports where ties are not commonplace, they are very likely in soccer. All English Premier League games are played for a total of 90 minutes plus injury time. Do not get confused in thinking that injury time is extra time....they are very different things. Injury time is time added on by the ref that allows for time taken out for injuries and is usually between 2 and 5 minutes per game, counting as part of the 90 minutes. Extra time only occurs in knockout games such as games played in the world cup or in the latter stages of cup competitions such as the Champions League. Those are the real basics and like most sports form plays a big part when placing a bet. You may also want to think about making 3 and 4 team parlays. These are very commonly placed in the UK and elsewhere and there is a lot of value in them. So, the few basic rules of thumb are....don't be scared to back the draw, injury time counts as part of the full 90 minutes and all games are paid on the 90 minute result. Place the occasional 'banker' with another team and double up and take a look at the league form.