Depositing by Western Union into a US Sportsbook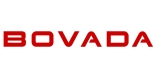 Western Union is a popular method and is used by many US sports wagering fans when depositing into their online sportsbook of choice. Many of the very best online sportsbooks will accept Western Union however they will call it by another name, and it is usually known as Money Transfer or Person to Person. All quality online sportsbooks such as Bovada and Sports Betting Online will offer this service, and many players use it. Depositing by Western Union is simple, fast and secure and now with their relatively new online service the whole transaction can be completed almost instantly. Western Union works even if your credit card not be accepted by the sportsbook, and for this reason it's extremely useful.
How to Deposit Using Western Union
Depositing by Western Union is extremely fast and it is not a case of finding a physical location to send the funds, however you may do this if you wish. Most US sports wagering fans who use Western Union will either make the transaction online or over the phone, and it is a superb method of funding a sportsbook account. The fastest method to send money anywhere with Western Union is to jump online and open a Western Union account, and this is a very simple process. Once your Western Union account is ready, you will then need to contact your sportsbook and inform them that you wish to make a deposit with Western Union. They will then provide you with the details you need to complete the transaction, and this will simply be a receiver's name and a location. You then enter these details online at Western Union and you'll be given a control number. You then contact your sportsbook with the control number and the transaction is complete. When informing the sportsbook of the control number you will also need to inform of the amount sent, and you're done. Should you not wish to make the transaction online then you simply obtain the receiver's name and location from your sportsbook and visit a Western Union outlet, of which there are thousands and make the transaction there, and this may be done with cash.
The Western Union Mobile Application
Making things even easier for you is the brand new Western Union mobile application that allows you to send money around the world, directly from your smartphone or mobile device. This means that Western Union is now available to be used, online, on your mobile device or in a physical location...no wonder it's becoming such a popular payment method with US sports wagering fans.
Western Union Online Sportsbooks