US Sportsbook Depositing Options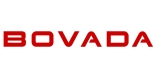 Many sports wagering fans in the US are of the understanding that getting money in and out of an online sportsbook is difficult, and that is simply not the case. There are many trusted, safe and secure ways of depositing into a US online sportsbook and thousands upon thousands of US residents do just that each and every day, without any hassle at all. Most sportsbooks will accept the same types of payment options and all online sportsbooks will make sure that all financial transactions carried out are 100% safe, and all books offer a great standard of customer support meaning that should you have any questions before or during making your deposit then they are ready and able to assist you. Here we'll take a look at the most common and popular depositing methods available today.
Major Credit Cards Visa and MasterCard
The major credit cards of Visa and MasterCard are by far the most popular method of depositing into a US online sportsbook. They are safe, secure and easy to use, with a major plus point being that your sportsbook account will be funded instantly. Just like making any other purchase with your credit card, your deposit into your sportsbook of choice will appear on your credit card statement. All US sportsbooks will accept either Visa or MasterCard and most will accept both.
Pre-Paid Visa or Gift Card
Visa pre-paid cards and gift cards work at your sportsbook of choice in exactly the same way as a Visa credit card and again, your account will be funded instantly. Pre-paid cards may be purchased in may outlets in the US such as Walmart, stations and grocery stores and the only thing you need to check when buying your pre-paid card is that it is OK for international purchases.
Person to Person Money Transfers
Person to Person money transfers are quite simply MoneyGram and Western Union transfers and most sportsbooks will offer this depositing method, and some books will cover any fees incurred when you deposit over a certain amount. When using Person to Person you will find the option in the cashier, and some sportsbooks will request that you contact support to complete the transfer. It is an extremely popular choice for wagering fans who do not wish to use credit card and deal in cash only.
Bank Wire Transfer
Bank wire transfers are available in almost all US sportsbooks and they are used by many sports wagering fans when making larger deposits, often to take advantage of a large welcome bonus. They are extremely safe and secure and now with most banks offering a good online banking service they may be completed online and funds are transferred quickly to the book of your choice. Some sportsbooks request that you contact support for their bank details, others will have them available in the cashier.
Depositing by Cheque
Depositing by cheque is becoming less and less popular due to the time it takes to both receive the cheque and wait for it to clear. It is however offered by most sportsbooks and used by some players and does offer plenty of security.