US Mobile Sportsbooks
Just like any other industry the online gaming industry has to keep up with the pace and constantly upgrade, refresh and reinvigorate its offerings. Over the last 12 months or so there has been an amazing amount of mobile US sportsbooks launched, with every operator who is serious about their customer experience and product variety getting on board with this growing market. And it makes so much sense to do so, as with most things in life now, we get it on the go. For the sports wagering fan this adds a whole new dimension to online wagering in general, offering flexibility and simplicity. We at Web Wager have taken a look at a couple of the best to see what it's store when you go mobile.
The Best of US Mobile Sportsbooks
There are a lot of mobile sportsbooks out there and when taking a look at the best available we chose BetOnline , Bovada and BetOWI as all three offer a simple user friendly solution that are focused on what the US sports bettor is looking for when it comes to a mobile sportsbook. Many of the features are similar on each of them, but here's a quick look at each helping you decide where to sign up and get your sportsbook action when using your mobile device.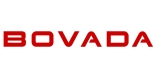 When you sign up to Bovada at either the regular website or the mobile site you'll get use of the same account on whatever device you choose to use. This shared account means that keeping track of your bets is simple. You'll have the option of choosing sports or in-play betting when on your mobile device and the process of placing a bet is a matter of 2 clicks. The Bovada mobile sportsbook is compatible with iPhone 3 and above and all devices that use Android. It's advised that to create a new account you do this from the regular website, and also use this when making financial transactions, as although security on the mobile site is 100% solid, it's simply a matter of being easier to do these things from your home PC.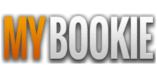 MyBookie Mobile Sportsbook provides all that the US sports betting fan requires, in a superb state of the art mobile sportsbook. You'll find live NFL odds, NBA, NCAA and MLB and so much more to wager on and it functions perfectly on Android smartphones and tablets, as well as iPhone and iPad. The MyBookie mobile cashier allows you to top up your account and withdraw your winnings from your mobile device, and you'll also get the great 100% up to $200 bonus when sign up.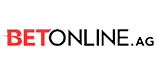 Should you choose BetOnline mobile sportsbook then again, it's best to sign up and deposit from the regular website. The BetOnline mobile book is fast and offers lines all all major US sports, and it is sports only as you will not get access to the casino or poker room on this mobile device. There is no download involved and the site functions perfectly any any smartphone with any operating system, as long as you have an internet connection. It's very safe and secure and offers a sleek and stylish sportsbook on the go.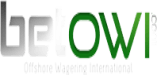 BetOWI offers you the full package and when you sign up through the site you'll get sports wagering, casino and the racebook on your mobile device, be that an iPhone, Blackberry or Android. You'll get real time scores and stats, access to the cashier and you can track open bets and bet history. BetOWI offers a very user friendly mobile experience and you'll find that placing your wagers from absolutely anywhere is a super simple process.