Depositing by Paypal in a US Online Sportsbook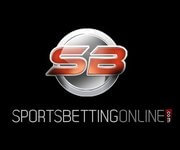 Depositing using Paypal into a US online sportsbook is now possible...in a roundabout way, and there are a few trusted sportsbooks that accept this method. While you may not deposit into your sportsbook account directly from your Paypal account, you can use the Paypal Prepaid MasterCard, and the even better news is that you may withdraw winnings back onto the card too. At present this method may be used at BetOWI and Sports Betting Online.ag and many customers are switching to the prepaid Paypal card to fund and withdraw from their online wagering accounts at these solid sportsbooks. Once you have the card then getting your hands on cash is simple, as you may use it at thousands of ATM's in the US, just like a regular debit card.
How to Get Paypal MasterCard
First you will of course need to open a Paypal account, and this simple task is completed within a few minutes. You may then fund your Paypal account by using major credit card or bank wire, and next up you order your Paypal Prepaid card. You may order the card online directly from the Paypal website, or an alternative is to visit one of the thousands of NetSpend Network locations that can be found in many convenience stores, such as Walmarts and physically purchase the card. In fact, if you pick the card up from Walmarts, you can add funds directly to it there and then with cash, and then deposit straight into one of the above mentioned sportsbooks. Once you have the card then you may top up at the location or directly from your Paypal account in real time, there is no waiting around for transfers and the like, and this means once you're set up with the card, funding your sportsbook account is just so simple and fast.
The Convenience of the Paypal Prepaid Card
Initially, there are a few steps you need to take to get the card, however if you live near a NetSpend location it's not such a big deal, or if you're prepared to order online and wait a short while then there is no real inconvenience, and once you have the card in your hand, you'll see that it was worth the effort, as funding your sportsbook account then turns into a swift and simple task. To deposit you simply use the card as you would a credit card in the sportsbook cashier, and you may withdraw in the same way. The Paypal Prepaid card is safe, secure and provides you with instant transferal of funds, and the fact that you may withdraw back onto the card and get your winnings from an ATM is such a huge plus point.
Best US Paypal Online Sportsbooks